Environmental Impact Assessment
Sensitivity towards the environment is part of our identity. We strive to provide our clients with the information they need in order to take the best decisions in their marine projects. Anthropogenic activities have historically led to environmental degradation as we have seen with plastic pollution or damaged coastlines due to oil spills. At SeaLab, we are actively developing solutions to tackle this issue.
Hydrodynamic scenarios
Our platform allows you to run a series of scenarios in order to simulate the ocean hydrodynamics under different conditions. You may choose to add structures to the domain to see its impact on tides, waves, currents or even sediments (Read more). You may also want to see the impact of a new bathymetry or of rising sea levels. Compare simulations directly on the interface to highlight the differences between scenarios.
Drifter analysis
SeaLab provides analytical tools to study the evolution of any material or pollutant in the ocean. Our numerical methods provide fast results with high accuracy. Our drifter simulations are forced by hydrodynamic results coming from the users simulation (Modeling app) or by our calibrated monitoring simulation (Monitoring app), and the wind data coming from global models such as GFS and ERA5. Drifter particles may also be given specific biological, physical or chemical properties that can be taken into account in the simulations such as buoyancy, mass decrease or sedimentation rates, etc...
Drifter particle types:
Floating objects:

A great solution for fast response for search and rescue missions where time is at the essence. Also used to find any kind of floating objects such as containers.

Plastics:

Macroplastics floating in the ocean are a danger for the biodiversity and for numerous other coastal activities. Using the drifter module implemented in our platform, you will be able to track the position of macroplastics and larger floating objects. Predicting their positions in the near future is a key asset when planning cleaning actions or when designing strategies to prevent the macroplastics from reaching particular areas.

Oil:

Read more about our oil spill analytical tool.

Sediments:

We developed a tool that provides the sediment concentrations based on the dredging activities defined by the user. This allows the user to plan his/her activities to mitigate the impact of harmful sediment concentration.
Read more about our dredging analytical tool.

Biomass:

As an example, seagrass are dangerous for the local biotope, but they can also be problematic much farther away. For instance, the Sargasso derive to the West Indies where they are stranded and decompose which is a problem for tourist activity. Using our drifter model to track the seagrass can help designing device to prevent them from reaching the shore and/or to know where and when to go to collect them.

User defined:

To fit your modeling needs, you may need to define your particle characteristics such as buoyancy, decomposing speed or even particle behaviour such as aggregation or movement.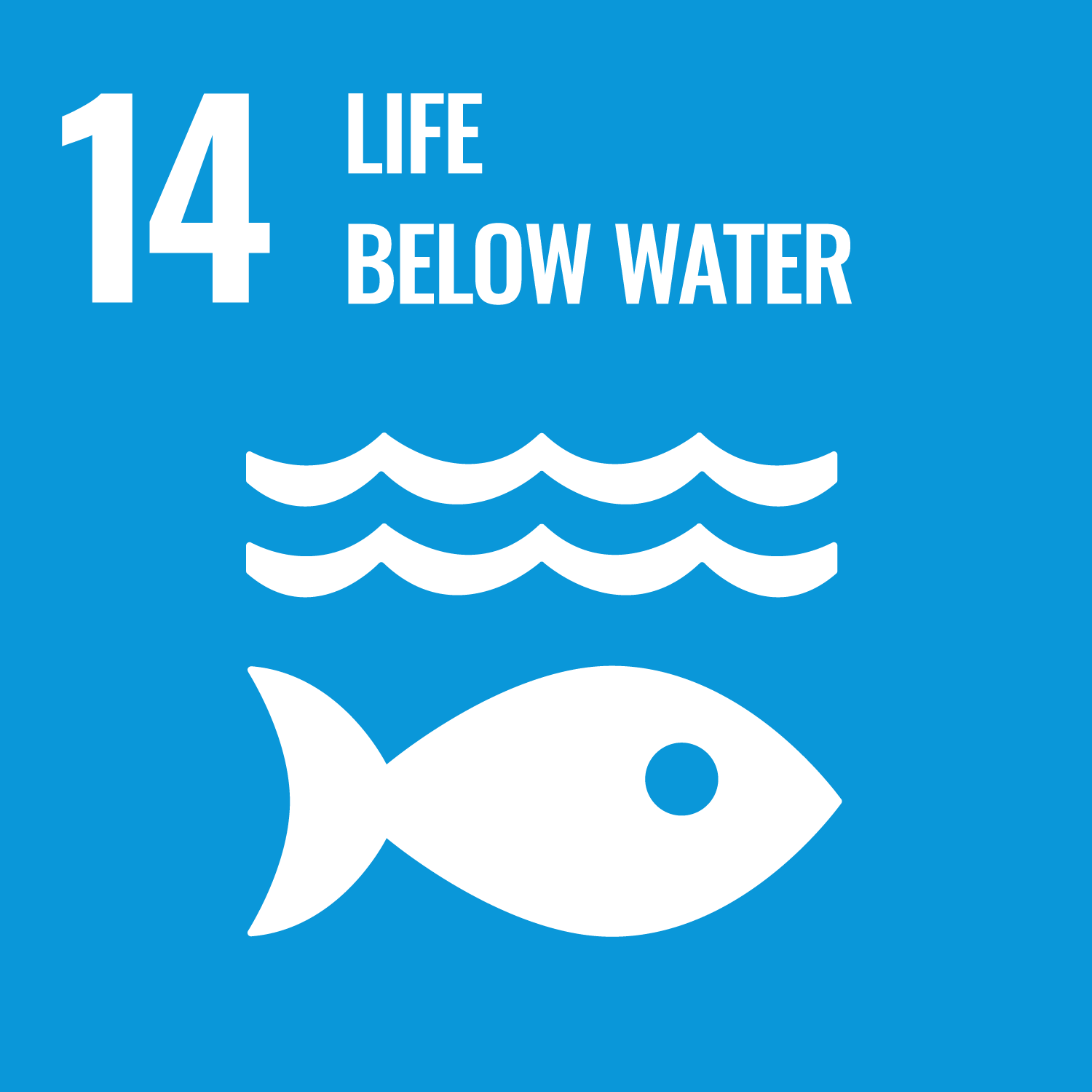 Proudly contributing to SDG14